British Polo Day Triumphs In Beijing
Dominique Afacan
Forbes
The 'power of the horse as an international language,' a key philosophy behind British Polo Day, has just been put to the test in Beijing, where, alongside the polo, British luxury sponsors – the likes of Harrods, Bentley, Royal Salute, RJI Capital and more are hoping to reach some of the world's key influencers. The company celebrated its 50th polo event earlier this year, and shows no signs of slowing down, with upcoming British Polo Days scheduled for Singapore, Nihiwatu and Mexico later this year. Ed Olver, co-founder, explained more from Beijing.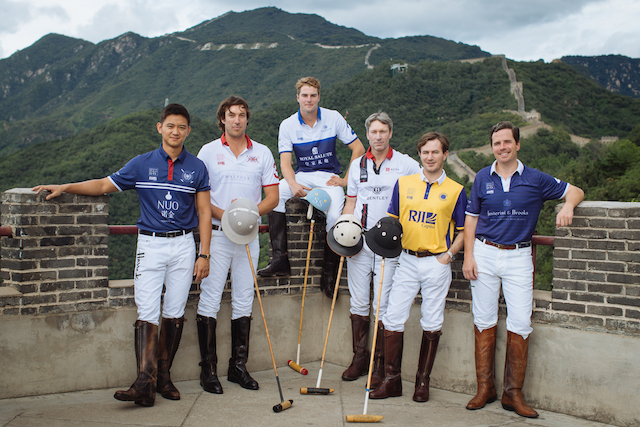 How did British Polo Day come about?
I served in the British Army on Operations and also led The Household Cavalry Mounted Regiment as Adjutant. In 2009, I was asked by the Crown Prince of Abu Dhabi to bring 50 of the Queen's horses to a celebration of equine heritage. That same year, along with my partner Tom Hudson, we founded the very first British Polo Day, an event for the polo teams of Eton College, Harrow School and Oxbridge Universities. We realised the potential to create a platform in the universally recognised sport of polo and the global appetite for 'Britishness' enhanced the appeal of our model. We have now completed 50 events across 15 countries.
Who is it for?
Our community is made up of over 20,000 key influencers ranging from UHNWs, billionaires and entrepreneurs to philanthropists and royal families and some of the worlds most distinguished brands. Our partners recognise that business transactions exist primarily on trusted relationships, which are developed through an accumulation of positive shared experiences.
Tell us about the partnership with RJI Capital.
As a strategic advisory and merchant-banking firm, RJI are extremely well-known and highly respected. Their partnership with British Polo Day has highlighted the power of our platform. This was evident at the celebration of our 50th event when the guests included notable individuals from the government, Royal Family and business sectors such as The Rt Hon. the Baroness Scotland of Asthal QC, Secretary-General of the Commonwealth, former Director General of the National Crime Agency, Keith Bristow and The Lord Evans of Watford, David Charles Evans.