NUO Hotel Beijing helps British Polo Day Pioneer British Brand Platform in China
PR Newswire
On Saturday, 3 September, the ever-growing British Polo Day Global Series returned to Beijing's prestigious Tang Polo Club for the sixth British Polo Day China, and the Official Hotel Partner, NUO Hotel Beijing, was honoured to play an integral role in the day, together with Harrods and Bentley, among other brands, to make this event truly spectacular.
Kindly hosted by the owner of Tang Polo Club and China's most esteemed polo player, Shilai Liu, British Polo Day China attracted 250 distinguished guests, including Angelica Cheung, Editor-in-Chief of Vogue China; Keith Foo, Malaysian actor; Christy Wen, Chinese TV host; fashion designer XiXi Zhang; and Miss Malaysia, Natalia Ng, plus many movers and shakers of the China business community.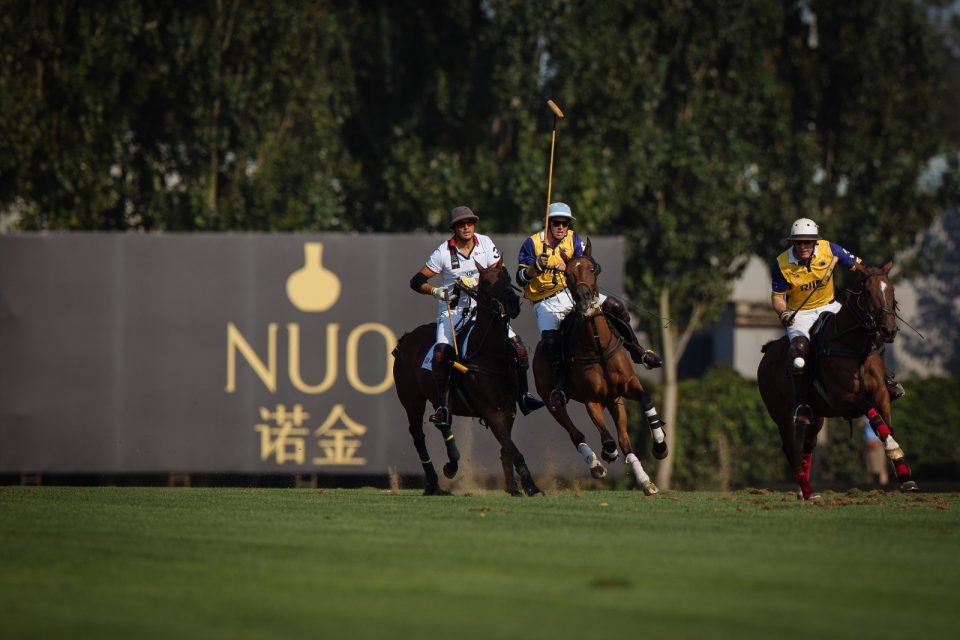 The event opened with the Champagne Taittinger reception to have a delicate taste of luxury before guests ventured towards the pitch, where an enthralling game of Brompton bicycle polo was being battled out between the enthusiastic British Exiles and Rest of the World teams. Following this, the British Polo Day China players took the field, and the afternoon's polo commenced. The four teams  — Bentley Tang Polo Club, NUO Hotel British Schools, RJI Capital Commonwealth and Royal Salute Yaozhi AMC were all determined to win. After a tight battle, Bentley Tang Polo Club and Royal Salute Yaozhi AMC won their respective match, securing the RJI Capital Dynasty Plate and the Bentley Tang Cup respectively with a good performance.
Shilai Liu's stunning mare, La Tucumana, was awarded the NUO Hotel "Best Playing Pony" prize by Danny Parnack.
"It was a great pleasure to present the "Best Playing Pony" award, after a wonderful day, when all involved contributed to making every aspect of the event a wonderful success," said Danny Parnack, Hotel Manager of NUO Hotel Beijing. "The entire NUO Hotel Beijing Team is absolutely thrilled and very honoured to have played an active partnership role as the Official Hotel Sponsor of British Polo Day China during their sixth anniversary."
During the British Polo Day China, NUO Hotel Beijing deployed its team of world-class culinary professionals to create sumptuous, multi-course catering that was fit for the occasion and to celebrate a day of superb amateur polo sportsmanship, highlighting the historical ties that exist between China and Great Britain. The hotel's sponsorship of the event also provides exclusive accommodation for the event's select group of distinguished VIP guests, members of the nobility and high society, celebrities, business titans, food connoisseurs and luminaries from the worlds of fashion and entertainment.